1.High quality with factory price
2.Easy to install &dismantle &transport
3.Heavy loading capability
Bolt stage truss system used for stage events

Triangle truss offers great weight loading capabilities despite its small size and light physical weight. Considering this, 230 (9"), 290(11"),390(15") truss are ideal for retail, trade show and decorative applications. Connection is fast and simple, using a Conical Connector system with Pins and R-Clips. The length of ladder truss : 0.5m, 1m, 2m, 3m, 4m
This kind of truss can be retread and reused, because it has high corrosion resistance, non-toxic with high technical welder and good quality of alloy Al-aluminum tube, resonable price can help you save the expenditure
The main characteristic is using of easy, quick buliding, stronger loading capacity, which is mainly used for movable performence stage, ceremonies, the indoor exhibition, planes, the studio, hanging lights, product fairs, exhibition halls display, and other structures need to meet a variety of projects.
Color:

Original
If you need other colors,we can also produce for you.
1. RACK Truss competitive advantage:

1) Easy to install and dismantle.
2) aluminum 6082-T6--high quality with strong loading capacity, durable and absolutely environmental friendly
3) Light weight--easy to carry around, store and transport.
4) Unique design--perfect craftsmanship,owns technicians design for your special request.
4) Optional color is available.
5) Suitable for all kinds of indoor and outdoor performances and exhibitions.
6) TUV certificated.
7) competitive price under the assurance of quality.
2. Aluminum Spigot Truss & Aluminum Bolt Truss (different connector)
Aluminum Spigot Truss size

Aluminum Bolt Truss size

Connection

Spigot connection

Bolt connection

Truss size

120*120mm

150*150mm

220*220mm

200*200mm

250*250mm

290*290mm

300*300mm

350*350mm

400*400mm

400*400mm

450*450mm

520*520mm

500*500mm

500*600mm

520*760mm

520*760mm

600*760mm

760*910mm

Material

Aluminum Alloys 6082-T6

Type

Ladder,triangle,square,circle

Length

0.5m,1m,1.5m,2m,2.5m,3m,3.5m,4m

Main tube (diameter*thickness)

50*3mm/50*4mm

Brace tube (diameter*thickness)

20*2mm/25*2mm/30*2mm

Loading capability

250~800KG/Meter according to the truss size
3. Different size lighting truss
| | |
| --- | --- |
| 1, Small Stage Lighting Truss: | 100mm*100mm / 150mm*150mm / 200mm*200mm / 250mm*250mm |
| 2, Medium Stage Lighting Truss: | 300mm*300mm / 350mm*350mm / 400mm*400mm / 450mm*450mm / 500mm*500mm |
| 3. Large Stage Lighting Truss: | 500mm*600mm / 520mm*760mm / 600mm*760mm / 760mm*910mm |
4. Bolt truss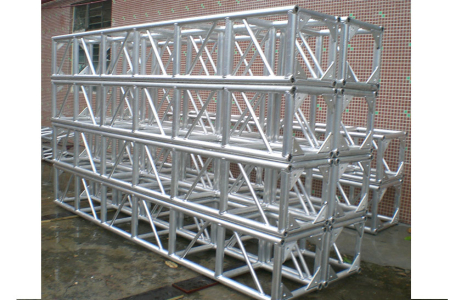 Bolt stage truss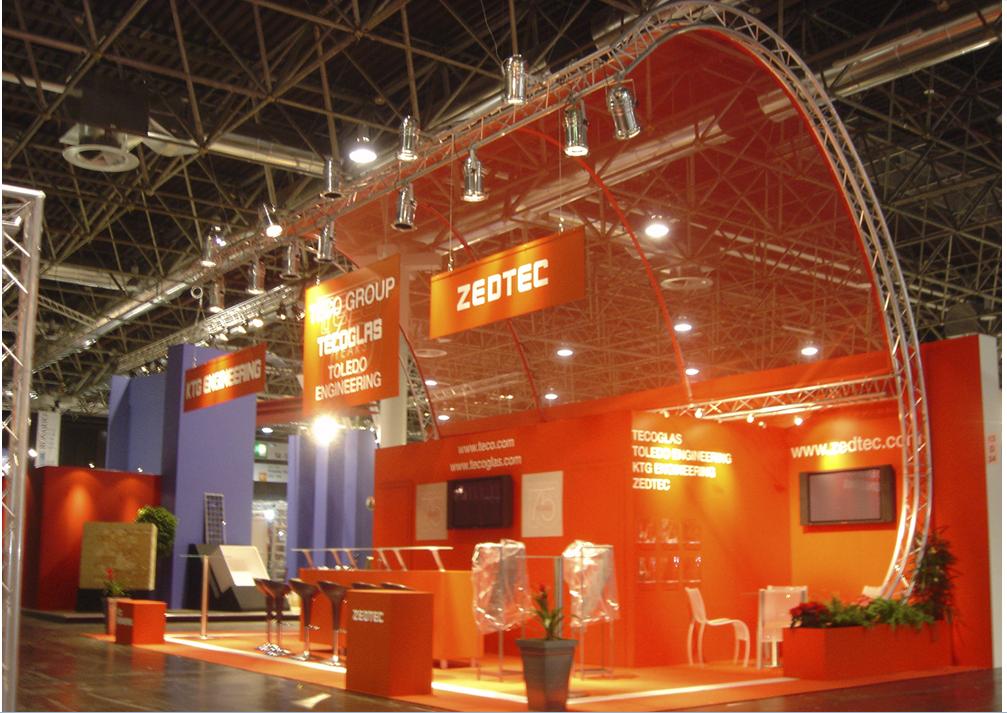 Bolt stage truss
Why purchase from RK ?
1. Business and Solutions
RK's main products include flight cases, portable stages, truss, pipe and drape, sports bleacher and related equipment. RK is not only a manufacturer, but also a professional provider who can offer customers all kinds of solutions. RK has provided advanced solutions for clients in over 100 countries and regions in performances, shows and exhibitions and other large-scale events.
2. Brand & Reputation
As one of the largest companies in the industry, RK always adheres to build the brand "RK", so as to ensure all customers can feel the quality and charm of RK anywhere.
3. Reliability
Our leading design teams and strict quality control systems --- ensure excellent quality of products & met demands of all clients around the world.
4. Lowest Price & Fastest Delivery
Our own factory and massive production line --- lower price & faster delivery than our competitors
We are committed to providing the most affordable products for all customers.
Welcome to our factory!
Any questions please feel free to contact me!