Dance floor for sale - RK
Introduce:
1.The surface is smooth、crease proof、No deformation and the hardness can reached to national standards after stiffening process.
2.The Joint position is smooth、strong、beautiful and not easy to be trampled.
3.Manufactured with high quality's wood and aluminum alloy,unique design with high processing customized order according to your sample.
5.Fastness,foldable,light and handy,move freely and state-of-the-art Visual Effects is our best characteritic.
Application
Hotel Banquet Hall
Bar
Restaurant
The hotel and outdoor furniture
cafe
grogshop meeting rooms
cheap portable wooden dance floor -- DJ Disco Stage Squre Dance Floor
1.RK Plastic Dance Floor with PVC material polished surface,has a varety of sizes and colors. Black, white, or other color you like.
2.Widely used for event,party,wedding,any indoor or outdoor entertainment.
3. RK Dance Floor with interlocked system,without any hole or joints on the surface. Can be easy install at the same time.
4. PVC surface is flame resistant and water resistant.
5.Most specially of RK Dance Floor is the Inter Lock System.The connector can be assembled on the back side of the panel.
6. Saving more space for storage
7.The Frame Edge light weight,non-silp aluminum. Silver or gold color is available.
Plastic Dance Floor Measurement
Black & White

Platform Back

ABS Resin Plastic

Platform Surface

PVC Revin Polished

Thickness

25mm
Available Measurement

462mm*462mm*25mm

Black/White/Customs

Usage :Wedding ,Stage ,Trade Show,Eents, Party, Scholl,Hotel,etc.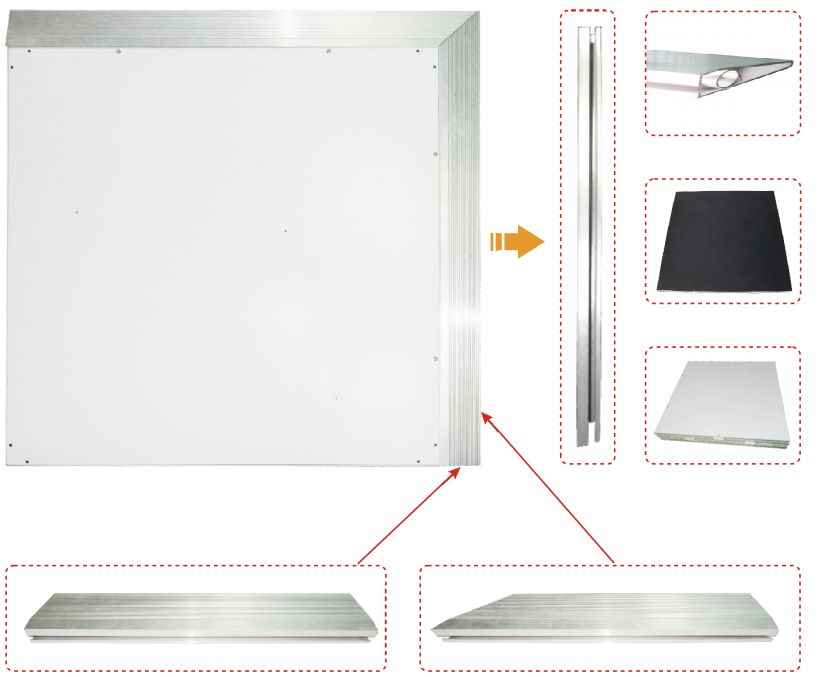 wood grain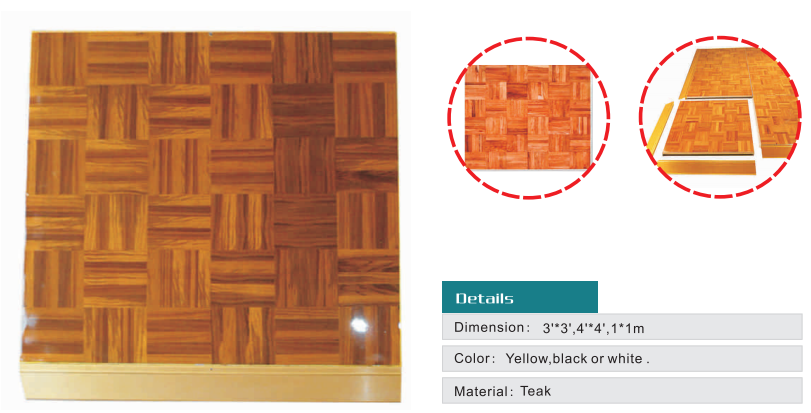 cheap portable wooden dance floor --Product Feature
All floor plate flat, no wrinkle, no deformation.
All plate through add-hard processing. Join smooth, firm and deautiful, not easy to be trampled.
Material is high quality prastic and aluminum alloy, unique design, excellent precision and assemble technology. Dance Floor specifications and outsourcing fabrics have many choice.
Structure tightness and solid. As it is foldable and lightweight, it is easily to move.
Wood Grain Dance Floor
RK Wood Grain Dance material is high quality wood and aluminum alloy. Durable and rust resistant. Modular system make it easy to install, can be assembled in minutes. Black, white,and walnut color can be chose.
Virtually unlimited size or configuration, all depand on your favoriate.
It is easy to install and disassemby, use the dance floor movable connection to connect all the floors, no extra tools required.
All plate through add-hard processing. Join smooth, firm and deautiful, not easy to be trampled.