Sometimes, you would think it is to simple to decorate with uprights, crossbars, base plates and drapes. Have you ever considered to make your decoration in different styles?
Here I recommend some "tools" for you to make your decoration different.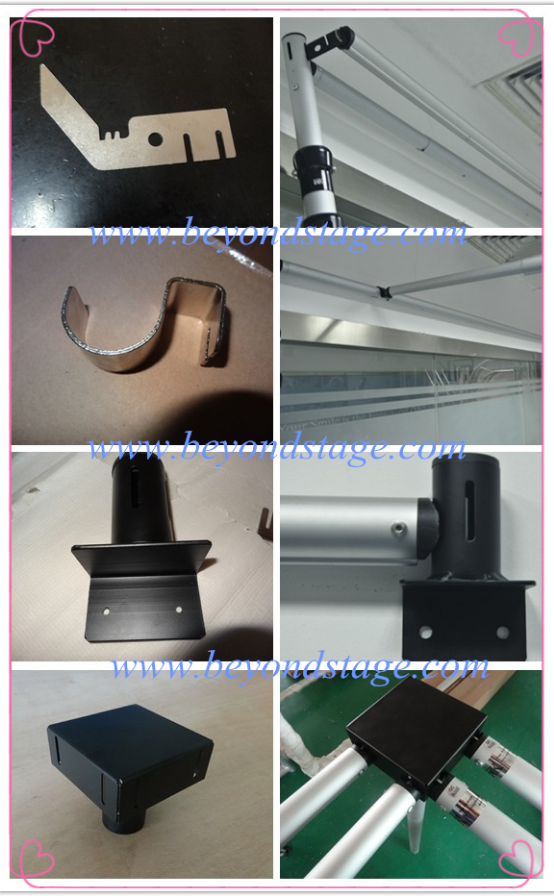 Let's look at the first hook, you can use it to hang two pieces of drapes or two different materials decorations to light up your events. Single drape always looks so simple. But with double decorations, your backdrop will be more special and it would catch people's eyes.
As for the second hook, you can use it to connect one more crossbar in the middle. How about to hanging up a light in the central? Just imagine, beautiful, right?
Like the third hook, it is usually used for wall decorations, you can save the uprights and base plates, two hooks, one crossbar, a piece of drape make up of the background. This does help you save money.
For the fourth hook, it can connect 8 crossbars in four directions. Now, it is time for you to design your decorations.
This hooks are suitable for weddings, party, exhibitions, trade shows and other events decorations. And they are usually used for wedding mandap,
wedding pipe and drape
,
exhibition booth
, trade show booth, party decorations, etc.
Why not get some to make your events special?