Portable stages and stage steps, things you have to know
Time:Thu,05,2013
Editor:admin
Portable stages, or sometimes called
aluminum stage
are used to make a quick, tempory stage in a certain area. They usually compose these things: stage platforms,
stage steps
, stage legs, stage skirts and stage ramp. Basically, stage platforms and stage legs and the most fundamental parts. Using
portable stages
will be much more convenient since they are light weighted and takes really little time set up.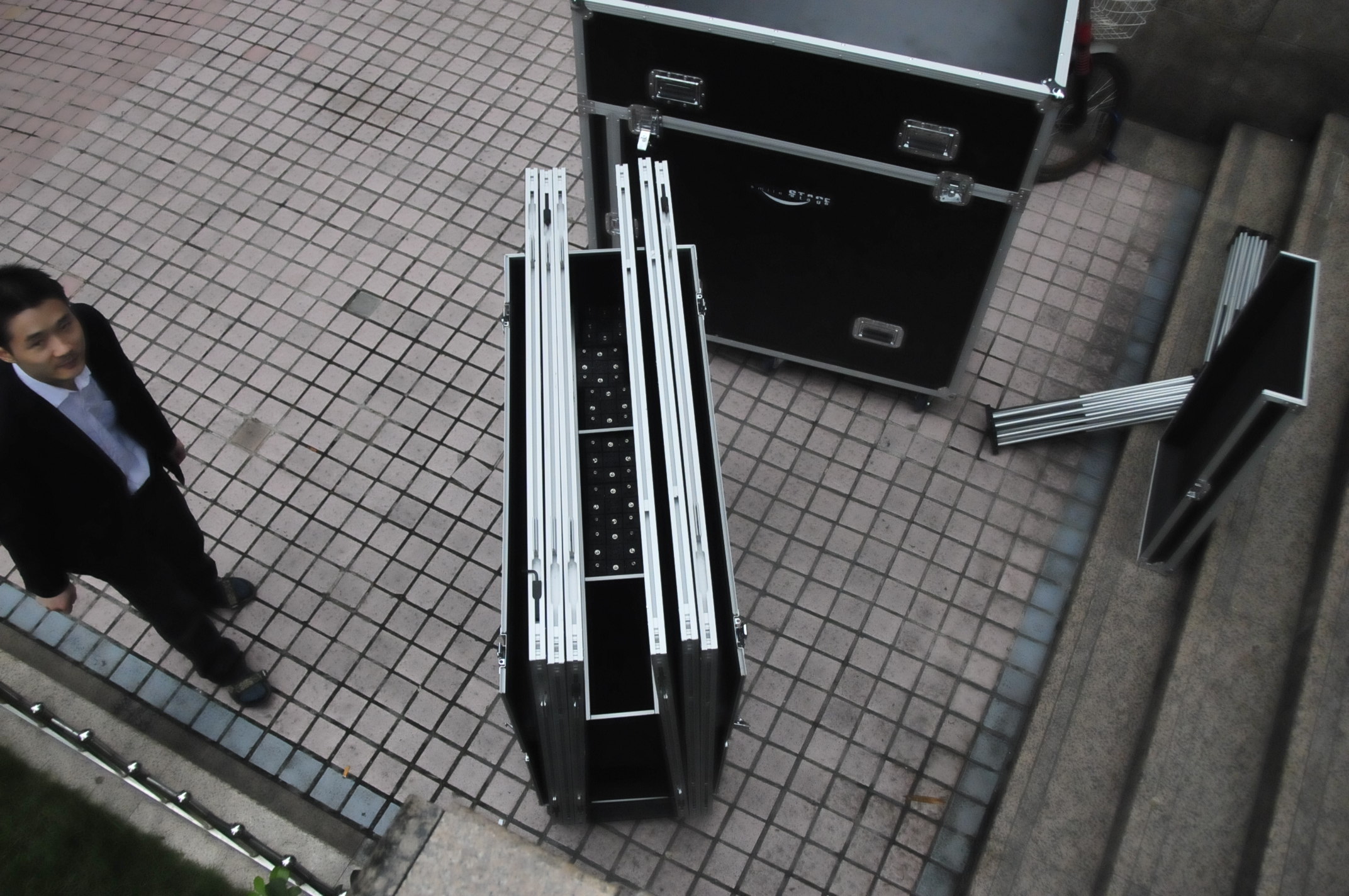 Portable stages
Platform stage
is used mainly in concert, stadiums, shows, public staging and other occasions. Without having to put up a real concrete or steel stage, you can pull out your stage platfomrs from carrying boxes and start installing, in no more than half an hour you will get your stages ready.