Aluminum Portable Stages Prefered By Most.
Time:Thu,05,2013
Editor:admin
Portable stages materials can vary a lot, but most modern
portable stages
manufacturer use either steel or aluminum as their top choice, both have their advatanges and weakness, so how should you choose?
First, why would I need portable stages?
Portable stages, or
aluminum stage
, are the movable, fast installable stage platforms that you can build up a staging area whenever and wherever you want, it is a must-have equipment for those who constant hold events or concerts that needs a tempory stage.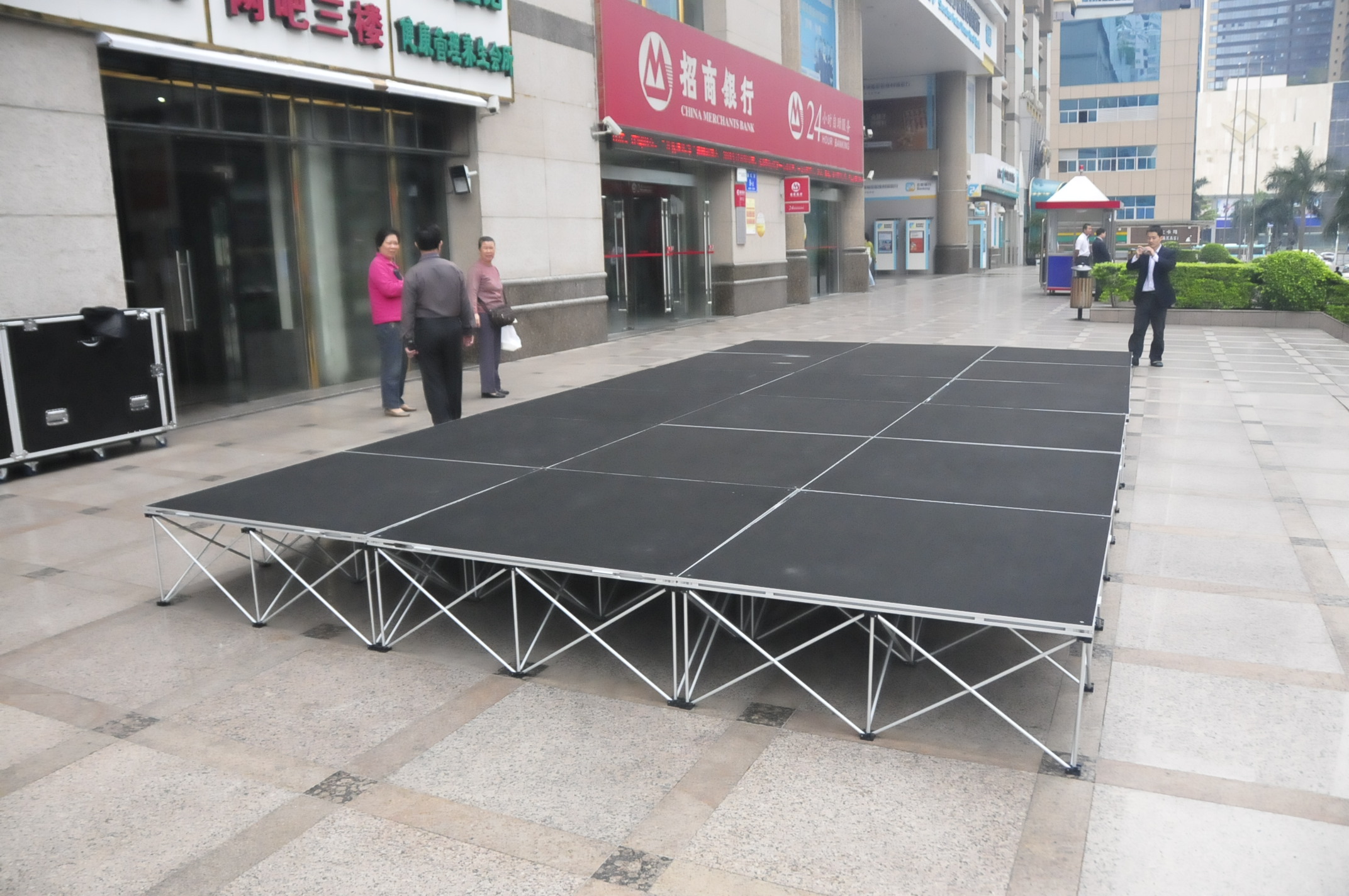 Portable stages
Steel or Aluminum?
Steel stages are mainly made of steel, it is heavier than aluminum, and if it's not stainless steel, it has a chance of getting rusty, however, steel is a much steadier material compared to aluminum, normally it holds a higher pressure per square.
Aluminum stages
are much lighter, which is the major reason why people choose it, besides that, the aluminum material makes it rust free. Averagely speaking,
aluminum staging
is less expensive than most other materials.
About RK
RK provides portable stages, mobile stages or
platform stage
since 1996,we only shipped quality goods, with our very own shipping agency, we have the ability to make sure all our items arrive at your doorsteps as fast as it allows.