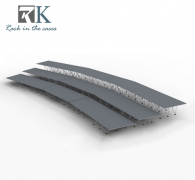 Portable stage for sale and rental
product details:
Nowadays, portable stage is widely used everywhere--schools,concerts,weddings and so on. Different from traditional stage, portable stage system is light and easy to assemble. Because of these advantages,the portable stage is used for small
Nowadays,

portable stage

is widely used everywhere--schools, concerts, weddings and so on. Different from traditional stage,

portable stage system

is light and easy to assemble. Because of these advantages, the portable stage is used for small stage events usually such as school shows, band shows and so on.

The portable stage looks week but strong enough to hold a car! It is because of its special structure. The

portable stage platform

is made of high-quality aluminum and plywood. The stage riser is made of hard materials and connects with the special plastic button. The plastic button makes the stage antiskid.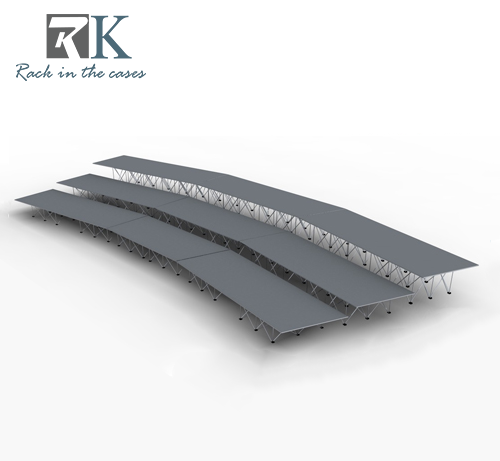 portable stage for sale
Rack in the Case Limited is a company which focuses on audio and staging business for 14 years. It has its own factory. Most important, it has its own portable stage production--Smart stage! If you want a portable stage system or do business with us, don't hesitate.
You can also contact us directly by: