Crowd Barrier
Specifications:
1. 6082-T6 Aluminum
2.16 years' experience
3.barrier gate easy to install
4.Folding so it's convenient to store
5.TUV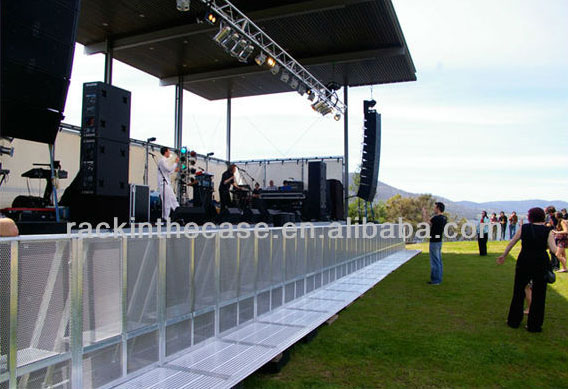 Features:
- Size:1250*1000*1200mm(L*W*H)
- Material:Aluminum
- fold-able
- net back
- with ramp or without ramp 2 choices
- with step in back
-Advanced design:
1. High durable : Load capacity:
a). Side F1: 2000N(200kg)
b). Side F2: 5000N(500KG)
---Safe design
a). antiskid plate in front to prevent slipping accident
b). small ramp in front to prevent tripping accident
c). hole in perforated plate had special deal incase the "thorn" in metal will hurt customer.