How To Build A Portable Stage
Time:1460702846
Editor:admin
How To Build A Portable Stage?
Nowadays,the

portable stage

is becoming more popular and more popular. Comparing with the traditional stage,the portable stage is cheaper and lighter. Because of the advantages,portable staging is usually used for a variety of purposes, such as holiday celebrations, graduations, music performances and plays.

Build a portable stage can be very easy!What you need to prepare are

stage platforms

and

stage risers

!

Step 1:
Unfold Portable Stage Risers and Place the Stage Platform on Risers

Step 2:
Remove the enclosed hex key from the portable stage platform and lock the stage platform and riser together

Step 3:
Align portable stage decks

Step 4:
Lock the same height stage platforms together

Step 5:
User riser clamps to lock risers

Step 6:
Stacking riser for greater heights using stacking kits

After all these steps,you can get a durable portable stage,just like this one.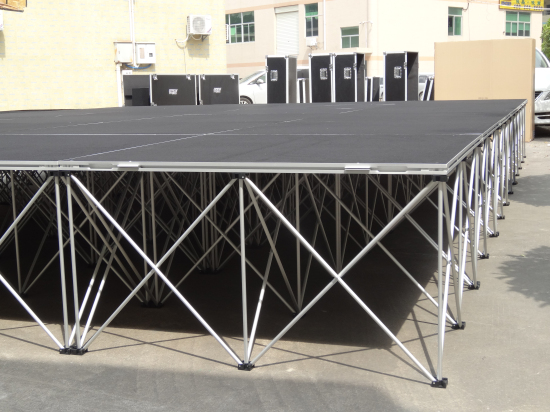 Of courer,you can decorate your stage with some stage skirts!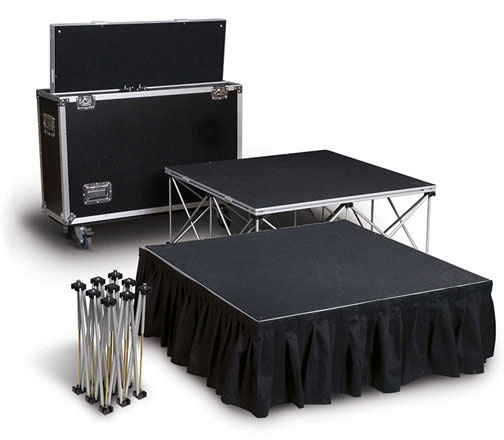 Now,you finish building a portable stage!