Portable Stage Platform Adjustable Height Outdoor Concert Stage
Time:Tue,04,2019
Editor:Joy
Portable stage platform adjustable height stage is very strong, durable, versatile and easy to set up. All of our planks and stages are made of durable aluminum, these planks can be used in either supported or suspended scaffolding systems, therefore, it's ideal for performances, meeting-rooms, fashion shows or outdoor concerts.
Aluminum stage platform is also served for those seeking weatherproof stage decks for outdoor sports venues; while the adjustable height stage with cardon base make the stage can be used on uneven ground. What's more, if you need to make much safer or it with good looking, you can choose guard rails and stage skirts for it, and the color of skirts can be done as your need.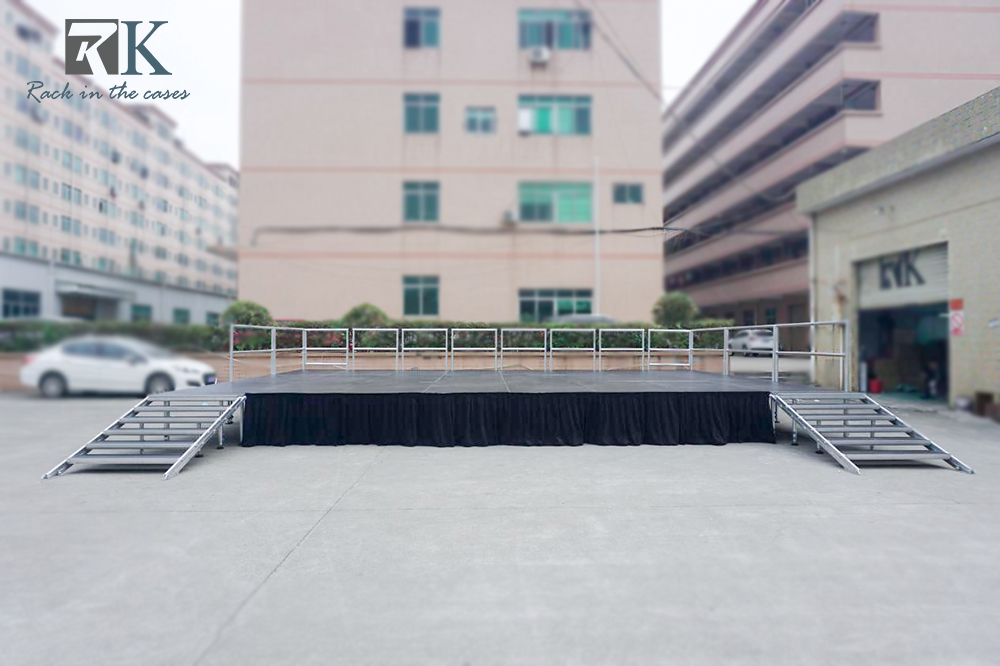 Aluminum stage for outdoor events offers professional appearance, fast, simplified set up design. It allows you to create the ideal stage setup for any performance need.