Latest Design RK Aluminum Concert Stage
Time:1572082622
Editor:Robin
Getting a aluminum stage set could prove practical service, heavy weight duty. To actually know what to choose or to get is still very confusing for most buyer. Since staging has so many different kinds, models, and all each is for a different purpose and has various specification.
RK Aluminum Stage is a standard portable stages but mainly produced using aluminum material. Its advantages are obvious: aluminum makes it light weight and rust free, which is why portable stages so popular - easy to assemble and transport.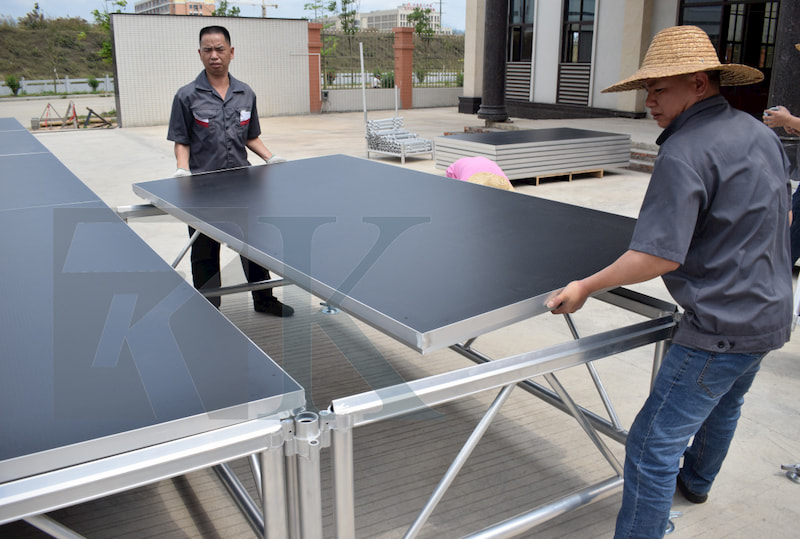 Stage mobile, or portable stages, makes it much easier to support occasional concerts or stage event. Where people just don't have enough time or money to buy one big stage set.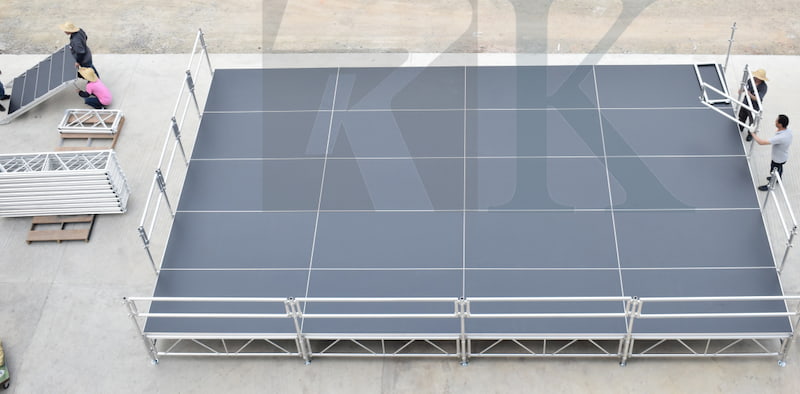 Aluminum stages consists of several parts: Stage platforms, braces, stage legs, bases, stairs. In some cases, there will be stage guardrail, skirting, trolley, etc. While the whole stage is contained within a vehicle, most mobile stage truck for sale online is limited with same size and high price. But ours is cheaper a lot and they are easy to disassemble, transportation.